Cowboy Junction Arena
Tuesday November 7, 2017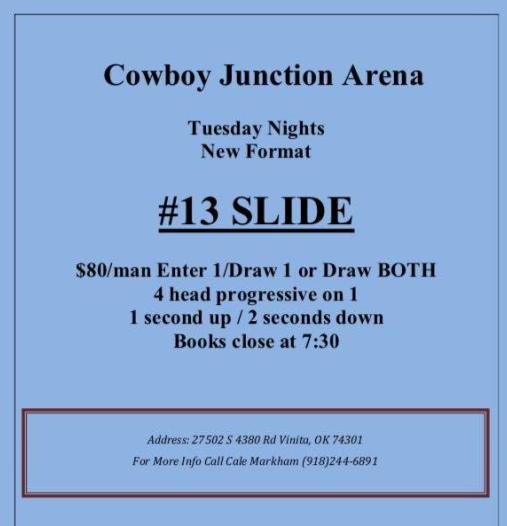 BS Arena
Tuesday November 7, 2017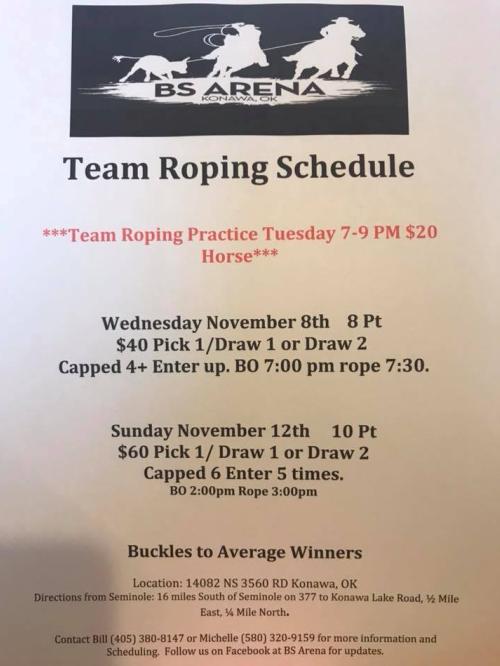 Click on the flyer above to be connected to the BS Arena Facebook page.
Lightning C Arena
Tuesday November 7, 2017
Team Roping Practice
6:30 pm
Followed by:
#9 Roping
$20/man; Enter Up
Rope at 7:30 pm
9 Miles East of McAlester on Hwy 270
Call 918-424-3634 for more information.
Click here to be connected to the Lightning C Arena Facebook page.